Main content starts here, tab to start navigating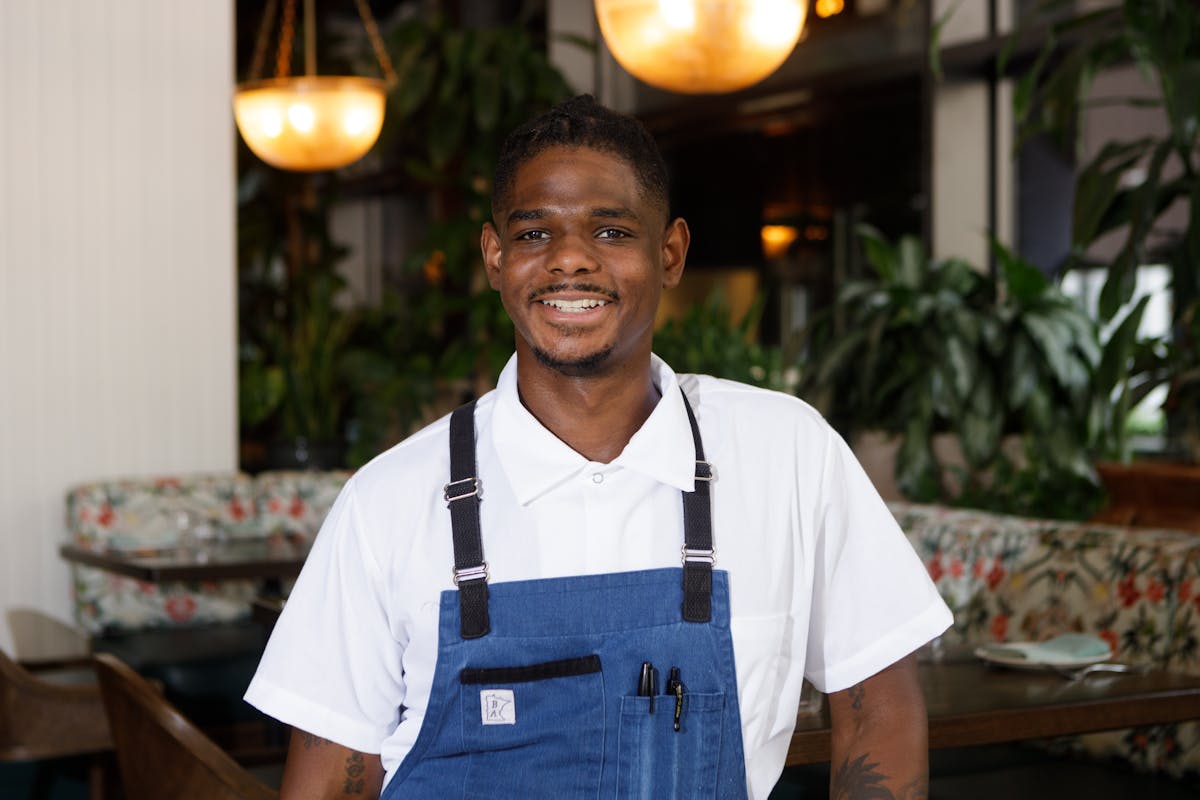 Earl Jackson
Sous Chef
Born in D.C. and raised in Buffalo, NY, Ear graduated from high school in 2007, and later went on to study mechanical engineering at Alfred University. A true "started from the bottom" story from dishwasher to now sous chef, Jackson's journey through the kitchen demonstrates his drive and dedication to his career as a successful chef.
While pursuing his undergraduate degree, Jackson worked as a dishwasher at a local Greek restaurant in Niagara Falls. Shortly thereafter, he was promoted to grill cook, and it was here that Jackson felt he found his passion for cooking, and thus began his career as a chef. With no formal culinary education, Jackson moved back to the D.C. region in 2010 and cut his teeth cooking at some of the most popular restaurants in the area, including Rustico and Bluejacket.
In 2016, Jackson was introduced to the Long Shot Hospitality team, working as a Junior Sous Chef at the now-shuttered Sixth Engine under Chef/Partner Kyle Bailey. He then went on to work at the group's other concepts, including The Salt Line, before finally landing at Dauphine's in April 2021.
As the Sous Chef at Dauphine's, Jackson prides himself in creating dishes from the heart, incorporating his own flair with additions of smoke and spice, and comes to work each day with the goal of putting a smile on his co-workers' faces.
In his free time, Jackson enjoys playing basketball, exercising, and spending time with fiancée Erin and his kids Sophia and Jason.